Home >> Technology >> Gear Technologies


Gear Technologies safely and flexibly manipulates power.
The gear technologies that Makishinko has obtained over a half century of history have been highly refined by Makishinko's own solid organizational strength and structure. Within this organization, the knowledge, skills, experience and passion of each of Makishinko staff member are organically concentrated on clear business goals in order to provide equipment that work as solutions to confidently address the needs of the modern era.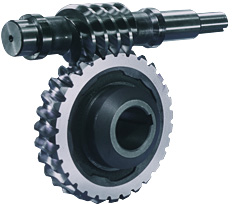 Makishinko machinery continuing the advance towards the next generation
Composite device products that work as storage solutions