Home >> Technology >> Production and quality control system


Makishinko products are born from the knowledge, skill, experience and passion of each of the staff in our resilient production infrastructure in order to respond to the increasingly diverse and complex needs of this era. During this process, intensive communication occurs between our production site and business side staff through "standardization meetings" in order to achieve intensive progress in the business. Makishinko also proactively pursues knowledge from external partners through joint development, etc., in order to respond to the diverse and complex needs of this era.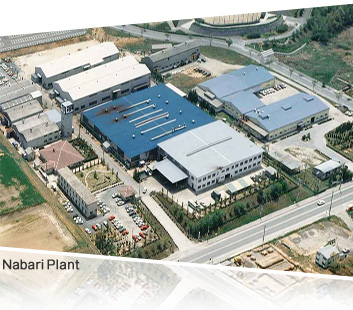 Nabari Plant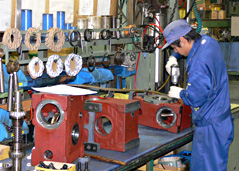 The latest main plant of Makishinko
The Nabari Plant is a state of the art facility with state of the art machining tools such as machining centers for crafting gears and shafts, etc. At the Nabari Plant, 64% of the production is Worm Speed Reducer and 25% is jacks with a production capacity of 12,000 units per month. All of the departments in the plant coordinate organically in the creation of products that will go above and beyond what is necessary to satisfy customer needs.

Production system
Machining Section

Our gear products are processed.
Manufacturing Section

Our gears are incorporated into assembled products.
Material Handling Section

Rotary stockers and shuttles are assembled.
Production Engineering Section

The duties of this section cover all plant equipment including the maintenance of production equipment such as machining centers and induction hardening equipment, installing new equipment and the power sources necessary for the plant.
Engineering Section

The engineering section is responsible for developing new product proposals, improving existing products, decisions related to product specifications such as changes to gear specifications and design work in response to requests by customers.
Quality Control Division

The Quality Control Division determines the quality standards and inspection standards of products being produced, creates QC process charts and controls quality.
This division is also responsible for the control of the calibration of inspection equipment and testing environment equipment such as temperature and humidity chambers used for reliability testing. This division also analyzes complaints by customers and creates the framework for more stable quality control.
Quality control policy and ISO9001 certification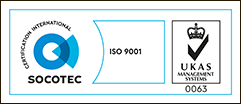 Makishinko continuously pursues quality improvement activities and quality control according to the ISO9001:2015 quality control management system. This allows us to deliver products which our customers can use with confidence. All of the sections in the plant attend the monthly quality control meetings that form the pillar of these activities. Complaints which arose during that month are reported and the staff at Makishinko debate and construct an optimal quality control system to be able to provide products which will satisfy our customers.
Standardization meetings (Intense meetings where the next generation products of Makishinko are born one after another)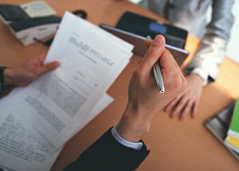 In these meetings staff examine changes to gear and other product specifications and materials from the point of view of the production site and from the strategic business and management view. This meeting is essential in solidifying the vector for each product within the company. The standardization meeting is held monthly and this meeting is where the technology and quality of an industry leader is achieved.